Plating
This is usually done in 'panels' after etching rather than individual pieces. Many parts are plated simultaneously thus reducing cost and time. We have Tin, and Gold plating lines on site.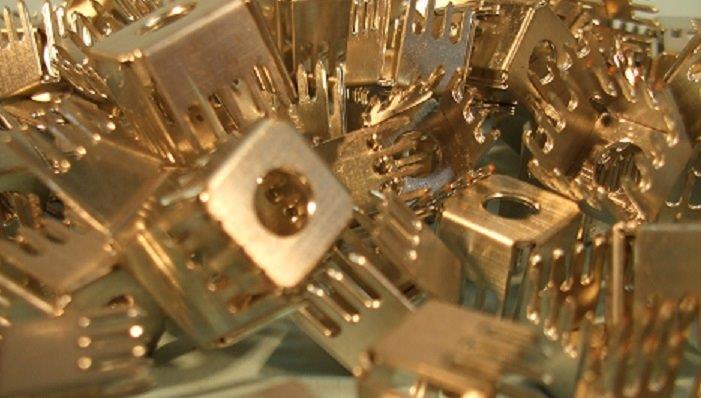 Forming
Using existing tooling and jigs, parts can be formed to shape after etching. We have a 13 ton press with an extensive range of tooling, or we can make a tool for the job. We can drill from 1.0mm, tap from 2.0mm. and other processes on a Bridgeport mill. We can also diecut flexible boards. We specialise in creating jigs and tooling for our customers at low cost.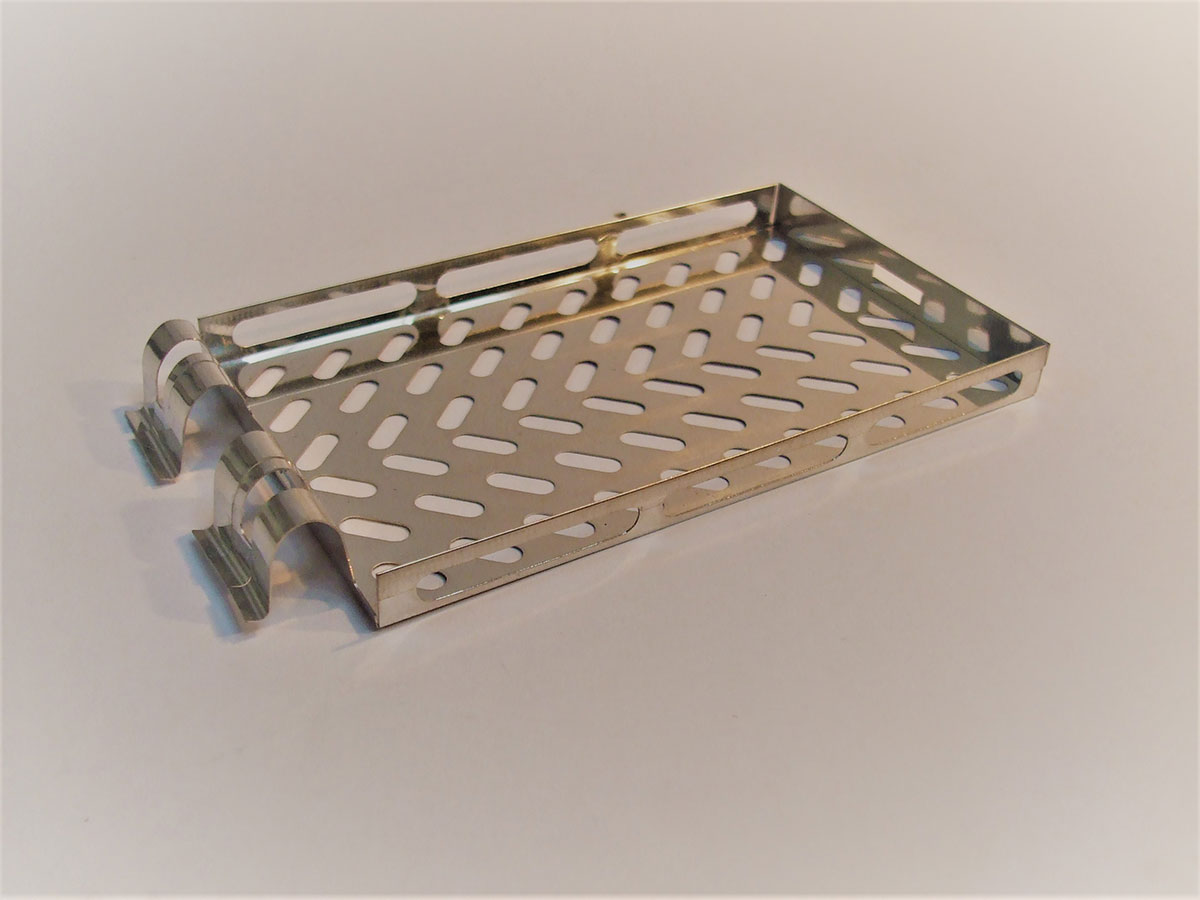 Surface Finishing
Photoetch has a 4 cubic foot vibratory finishing machine and 1lt, 5lt and 10lt barrel finishing equipment which removes surface marks, rags and deburrs.
We have Tin and gold electroplating lines, which facilitates solderability, corrosion resistance and electrical conductivity.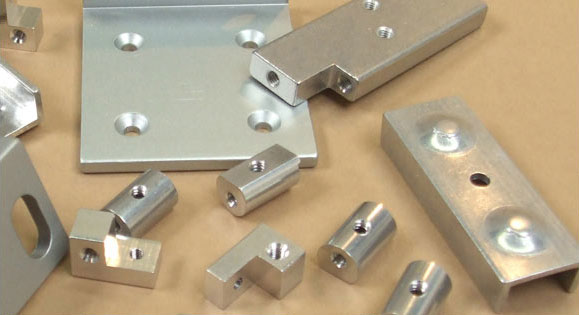 Screen Printing
Screen printing is used to apply a special ink called a resist to the surface of the metal before etching. When the metal is etched only the exposed metal is removed, thus leaving the desired part under the resist. We screen-print in a panelised form, this enables ease of handling and suits the equipment and the etching machine we have. We have the capability to print solder paste, front panels, resists and many other applications.