---
Shielding
---
This is an ideal process to manufacture RF & EMI shielding. Using foldlines bends can be very accurately controlled, part numbers and text can be etched, and tabs and fingers made to very small dimensions. Embossed dimples, solderable flaps, and mating lids and walls - no matter how complex the design, it all takes the same time to etch!
---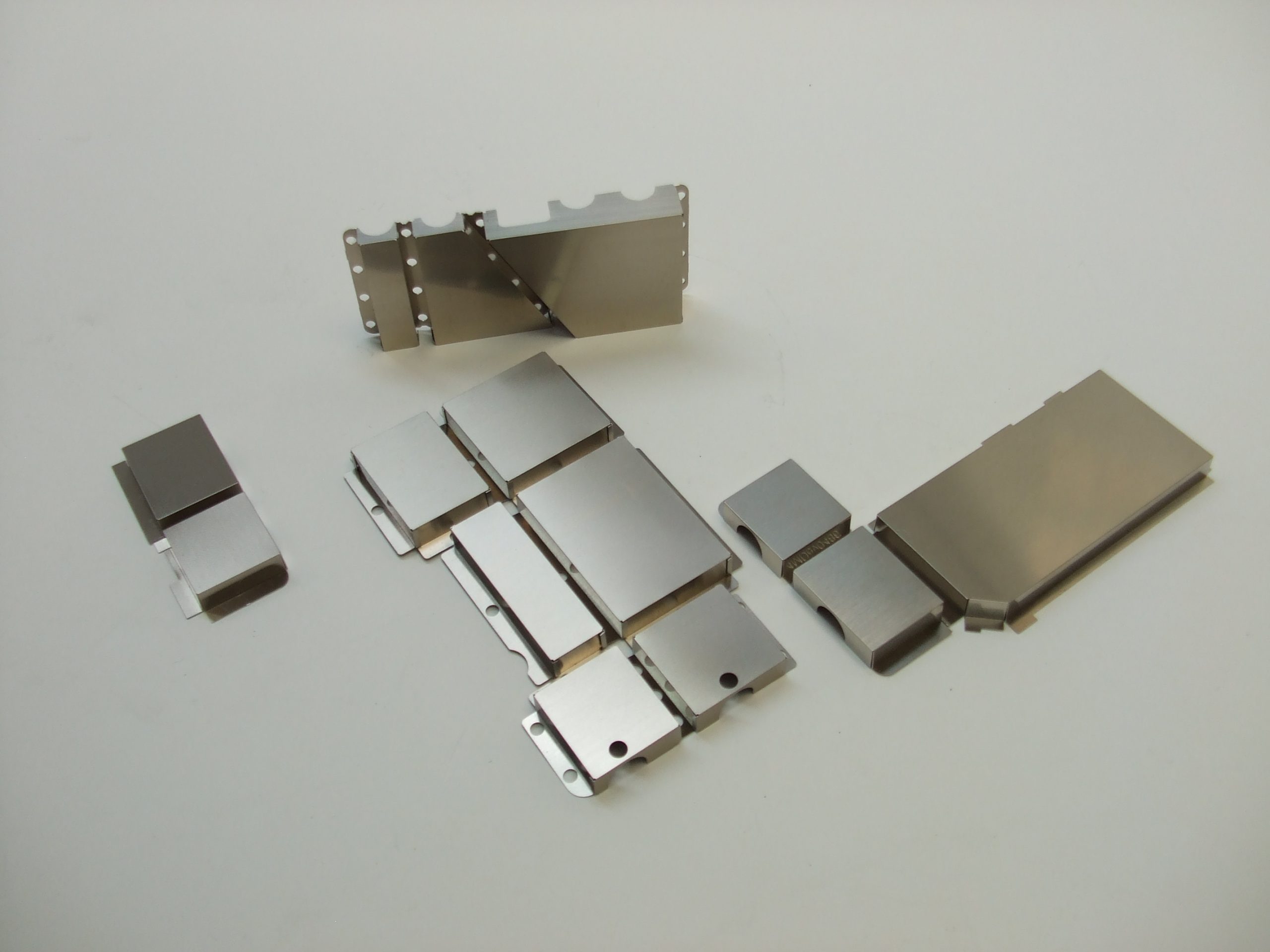 ---
Shims and washers
---
We can make shims and gaskets from 0.02mm to approximately 0.9mm. Profiles can be flat, or U,L, or W shaped to allow for a crushable fit. If required, we can etch a thicker metal down to required thickness. These can be configured as a star or Belville form.
---
Electronic components
---
We can make battery terminals, clips, heatsinks, brackets, busses, laminated busses, connectors, powertaps, and all the small components used in electronics. Leadframes can be produced in long strips. These parts can be folded, bent and fabricated. We can then do presswork, tap threads, insert PEMS etc. These parts can be either tin or gold plated.
---
Filters and screens
---
We can etch holes down to 0.3mm and if required produce irregular shaped holes, with an external frame.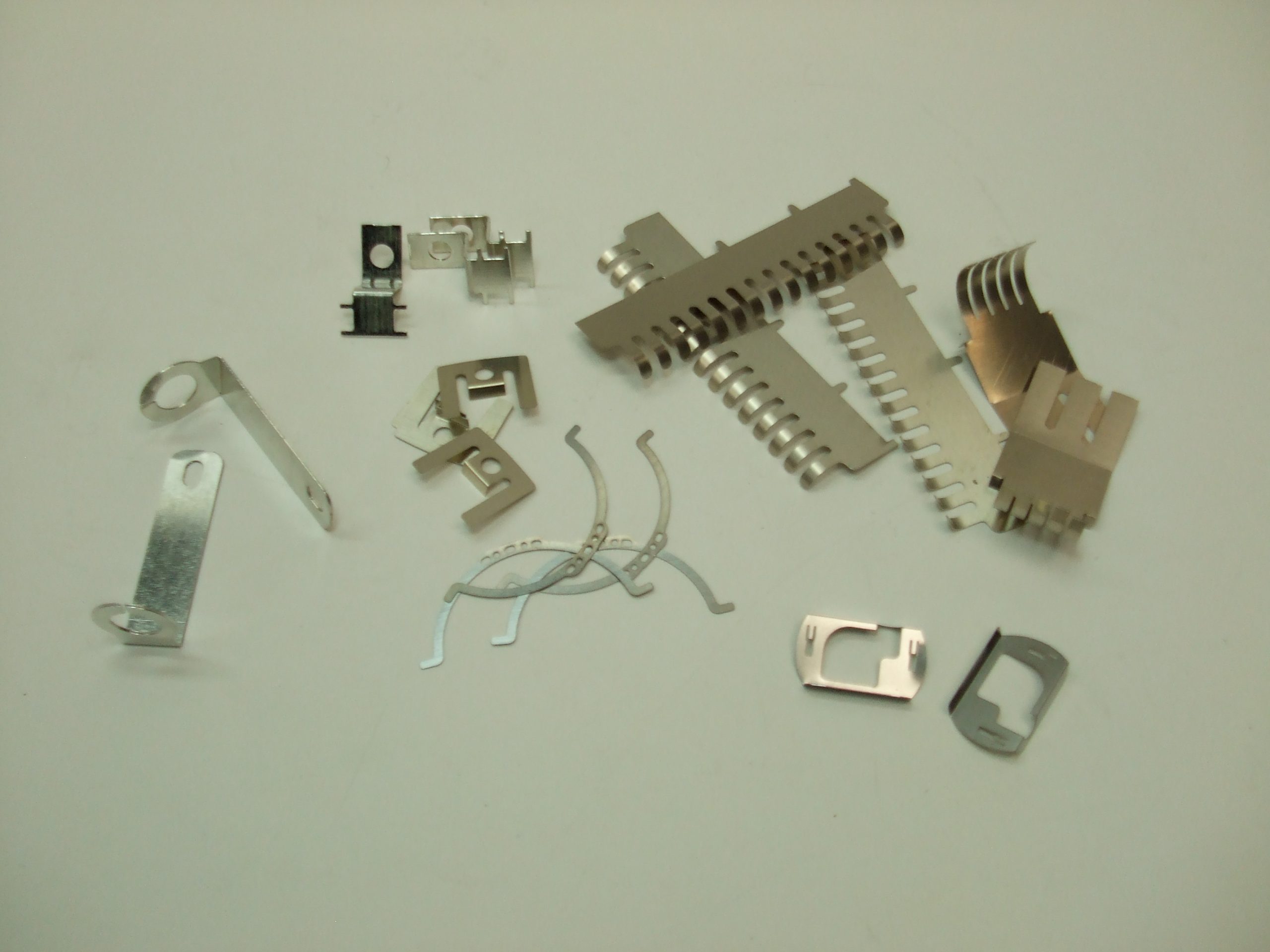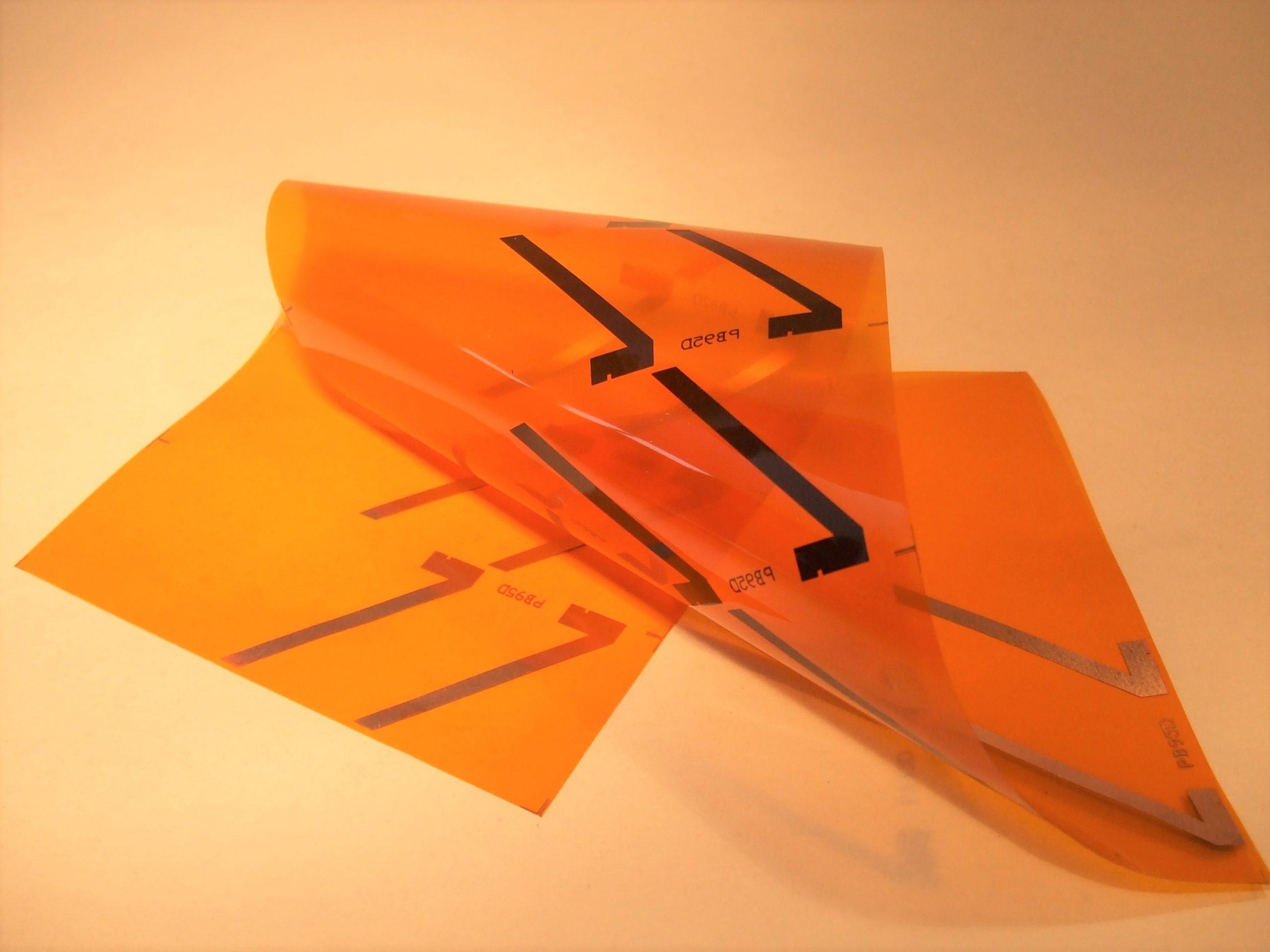 Flexible printed circuits
---
Flexibles are usually on 0.1mm polyimide and processed on a reel-to-reel basis. Solder mask and component overlays are screen printed, and cutting out is by guillotine or die cutting in the press.
---
---